Custom Built and Durable
The enclosures are made with durable material to withstand the falls and hits for longer. We have the resources for you to customize your enclosures to fix the exact measurements of your choice, fit anything from a PCB board to a battery. 
Store it and Protect it
Our enclosure designs are perfect for keeping the computer chips intact and safe from any hazards in your industry's environment.
We Work Fast to Get to You Sooner
The enclosures can be designed almost immediately after your measurements are sent in so that you have the time to work on what goes inside.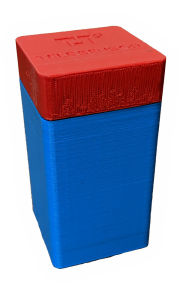 Designing It To Fit Your Needs
Our team of designers can help you to create the perfect enclosure for your IOT, IIOT devices. Building it with strong material, we use the latest 3D Print technology to ensure the best quality enclosures.
Our team of professionals will design the enclosure to fit your needs by carefully targetting the environment and capabilities that your device is required to have.
We are dedicated to helping you at any time, anywhere. Contact Us and have our professional team of consultants assist you.